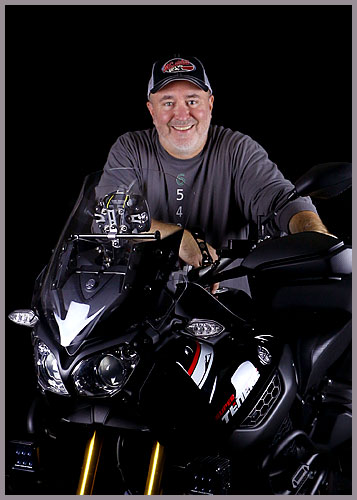 MCrider was founded by Kevin Morris, a Motorcycle Safety Foundation and Total Control certified instructor located in Dallas / Fort Worth, TX.
The mission of MCrider is simple: to help you become a better rider.
Too many riders in the United States and beyond simply buy a motorcycle, learn some of the basics and hope for the best. As an instructor of motorcycle classes in the Dallas / Ft. Worth region of Texas, Kevin has seen many experienced and new riders take a motorcycle safety course and vastly improve their riding skills. However, their new skills are often not internalized and bad habits are not permanently broken in a one or two-day motorcycle class. The techniques learned in a motorcycle safety class will be quickly forgotten if they are not practiced and reinforced on a regular basis.
Not only are riders forgetting what is learned by not reinforcing their new found skills, but some statistics say that at least 50% of riders have never taken a motorcycle instructional course. These riders develop many bad habits, putting themselves and others in danger on the road.
Riding a motorcycle is the ultimate expression of freedom. There is so much joy found in riding a peaceful road, going on an extended motorcycle trip and meeting others who share the same passion.
Kevin has dedicated hundreds of hours crafting his own skills, passing them on to others and enjoying the fruits of his hard work from the seat of a motorcycle. But many riders will never hear the message because they are not enrolling in a class and even when they do the class is limited to six to eight people.
Thus was created MCrider.com: free online motorcycle classes offered to anyone who wants the challenge to improve their experience on two wheels.
MCrider offers a new motorcycle training video every Friday morning, with motorcycle strategy and techniques to help you refine your ride.
Kevin hopes that you will see his passion for riding through his direct style of teaching. Kevin will try to cut through the unnecessary clutter and deliver to you the skills, techniques and road strategies to help make you a better rider.
Contact for business inquiries